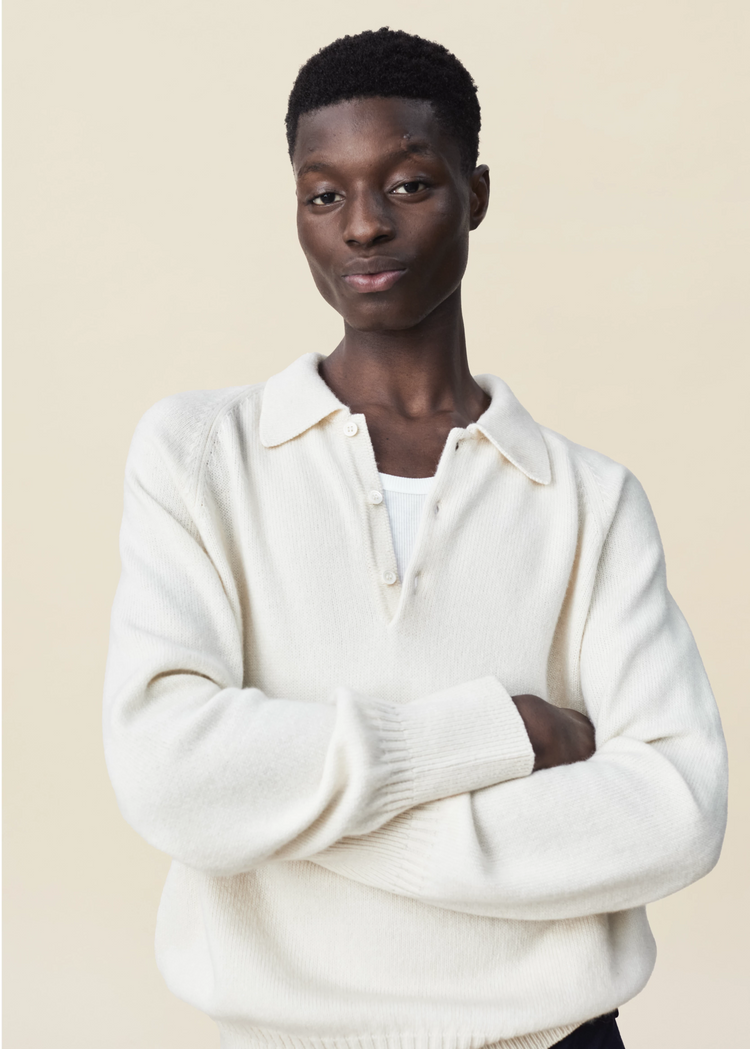 Cashmere polo
Regular price
Sale price
$299.00
Unit price
per
The polo neck, knitted version. The preppy of the bunch, with or without buttons. It stands out from the crowd thanks to its cut Tricot. A slightly oversized sweatshirt-inspired fit, the "boxy" volume.
The result looks great on any figure, with an inimitable look. Available in 10 colors. This Tricot sweater will accompany you for a long time: impossible to get tired of its timeless cut, difficult to do without its softness.

View full details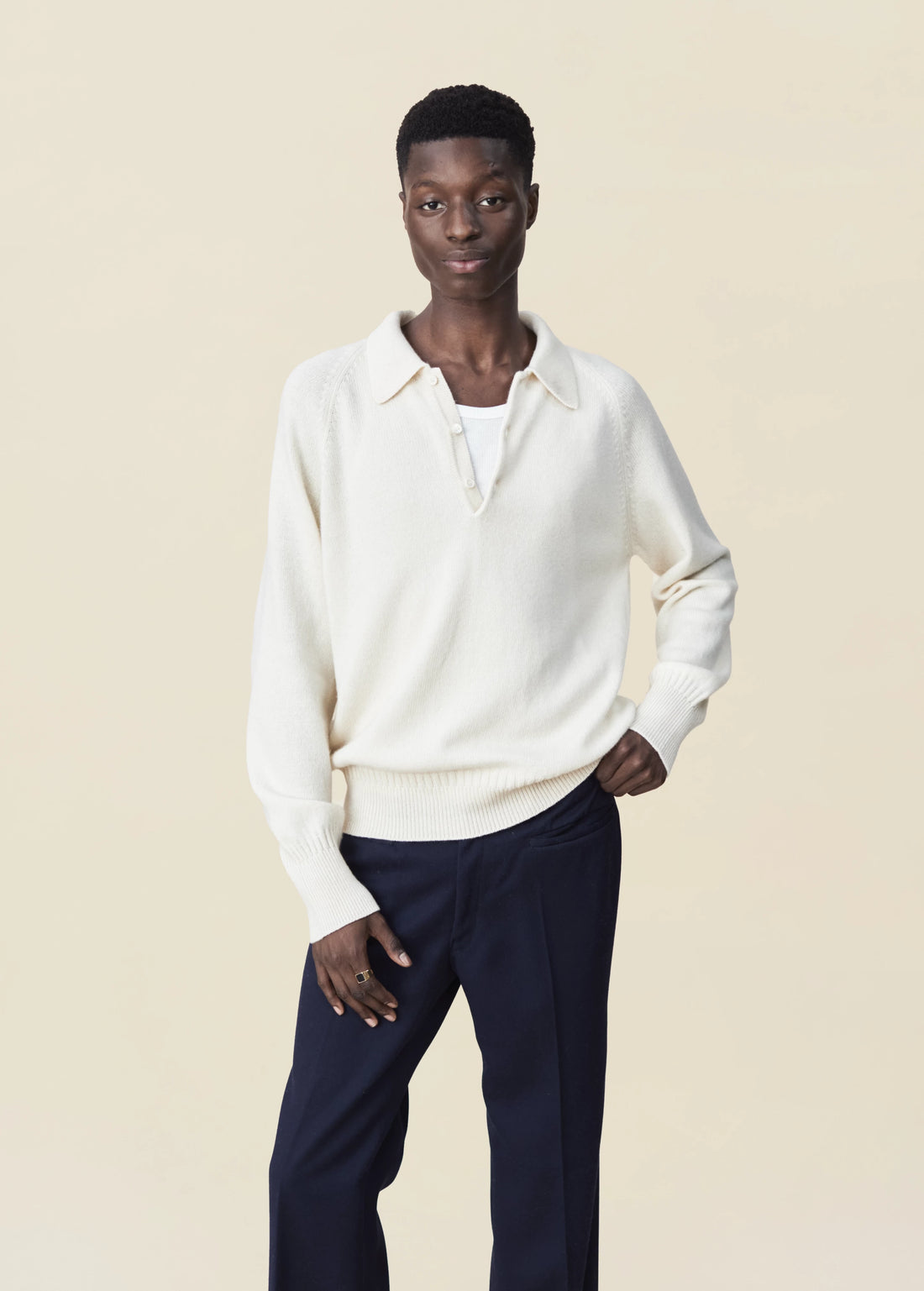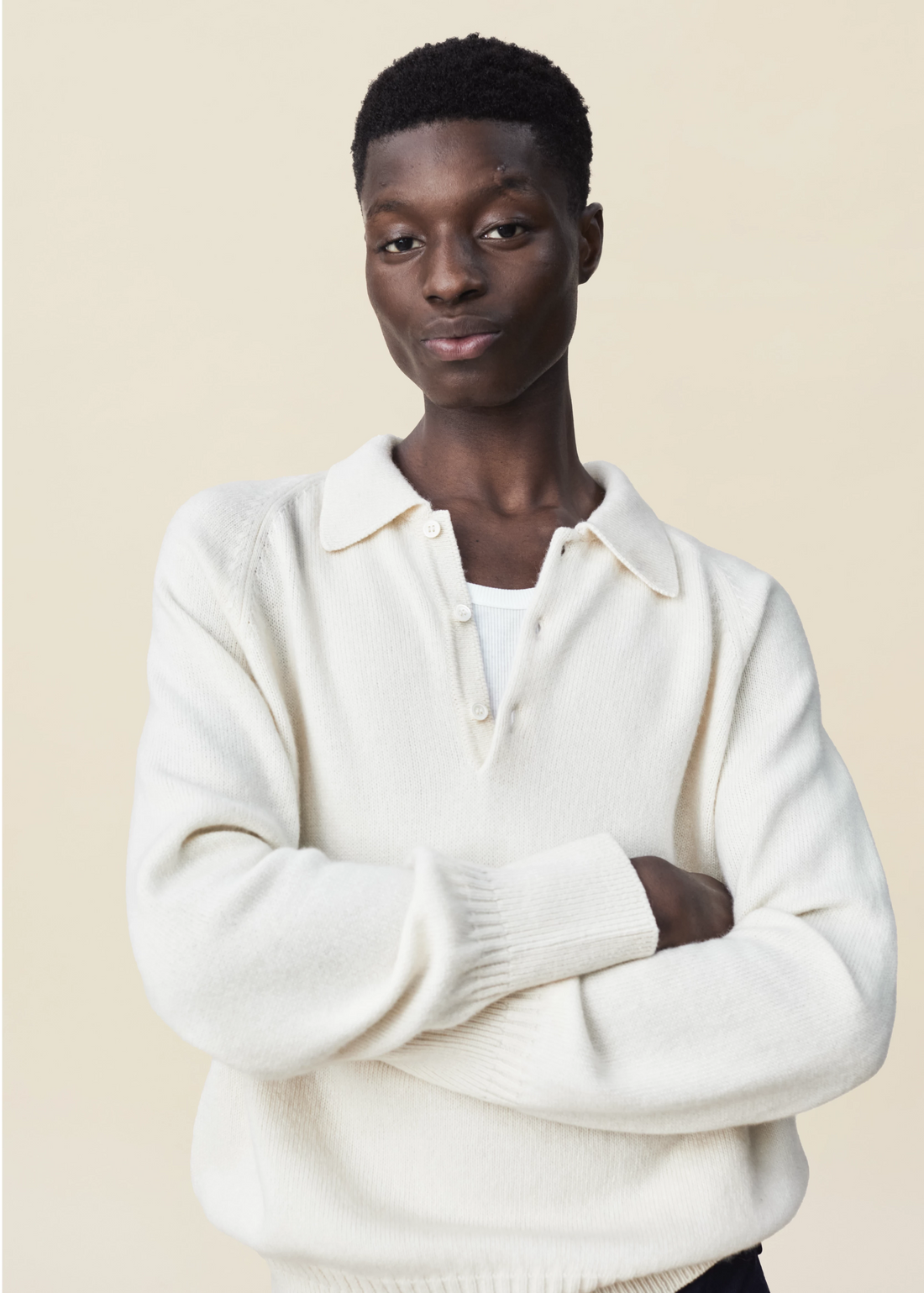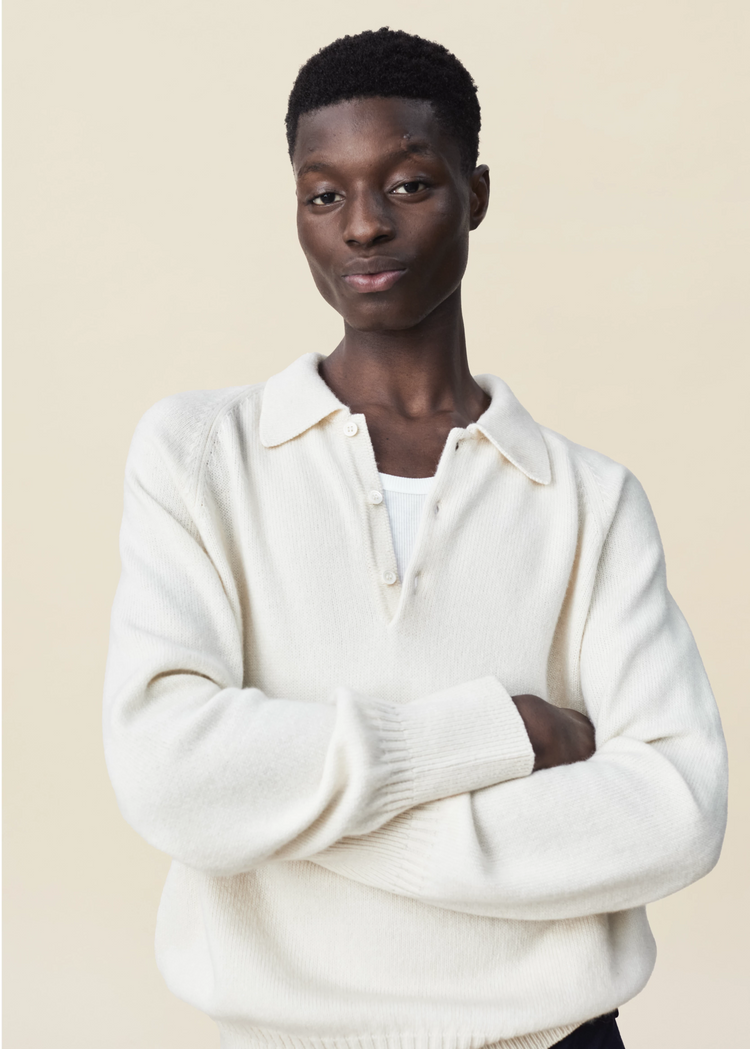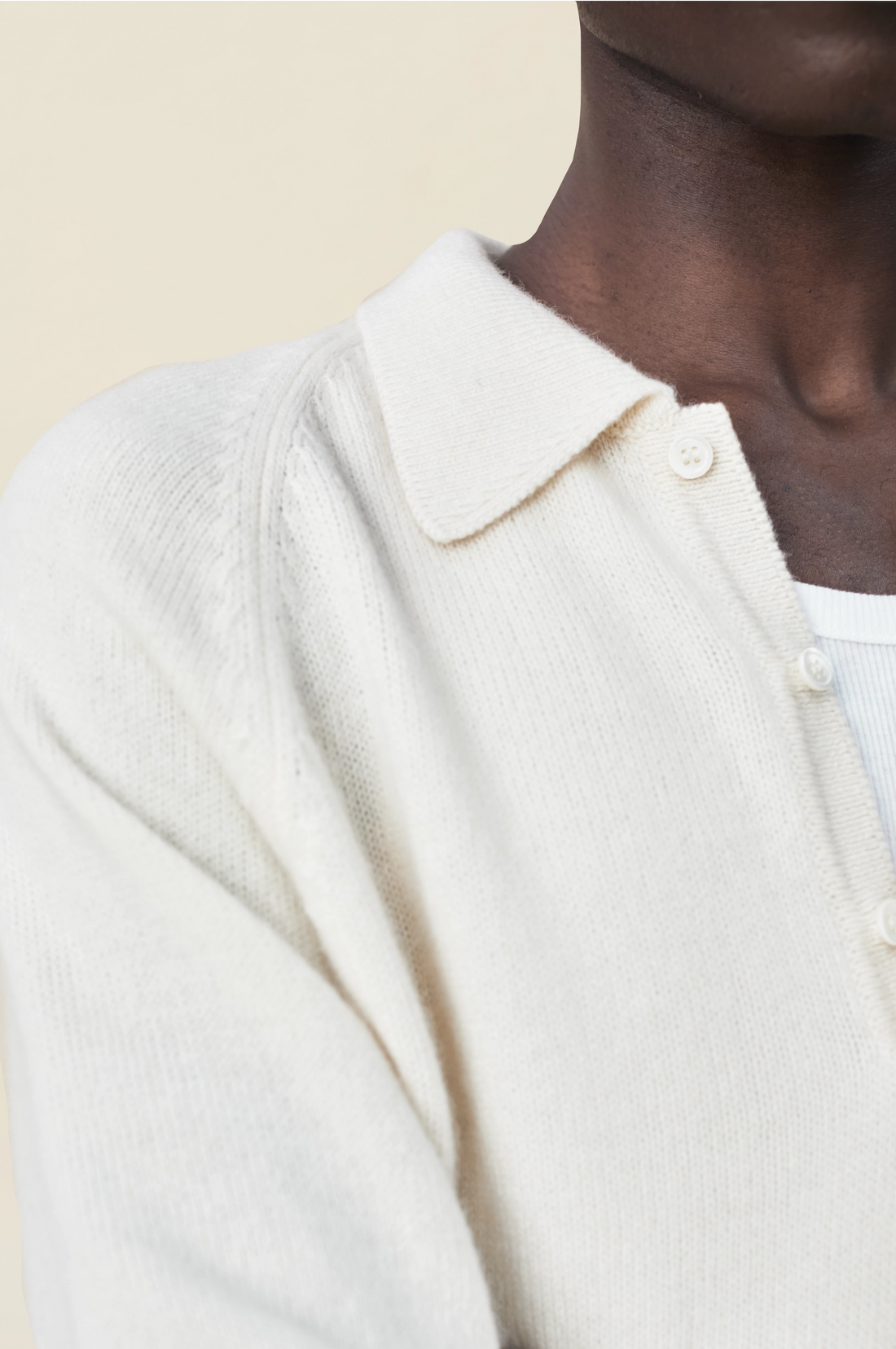 "C'est la marque de pull pionnière avec une approche durable et unisexe du style !"
La coupe signature
Les pulls Tricot ont une coupe "boxy" : cela signifie qu'il sont légèrement amples et resserrés par des bords côtes aux manches et à la taille. Les manches, dites "raglan" donne cette allure sans effort.
For its almost preppy, completely genderless side. To wear buttoned or not.

Why a polo shirt?
For its almost preppy, completely genderless side. To wear buttoned or not.

Coupe vraiment belle !
Je viens de le recevoir, la coupe est vraiment magnifique.
Faites bien attention, c'est vrai qu'il taille court. Je suis entre M et L normalement et le L me va parfaitement.
Presque parfait mais...
Le polo est très confortable, pas trop fin (ce qui est appréciable) et col plutôt généreux (marre des polos à mini-cols).
Toutefois, je regrette une longueur de manches un peu juste, un bord-côte de poignet un peu long et en forme de cône (ce qui affine et donne un poignet un peu féminin) et le passage d'une matière de 50-50 il y a encore peu à : 65% recyclé pour seulement 35% de fibres vierges.
Pour le reste, il a de la gueule et fait le travail. Espérant juste qu'il ne sera pas trop fragile à l'usage.
Je serais intéressé par un développement futur de ce même modèle dans une composition type mérinos, lin par exemple ;)
This sweater is forever❤️
Beautifully made, timeless, and soft.
Frequently Asked Questions
How can I find my size?
+